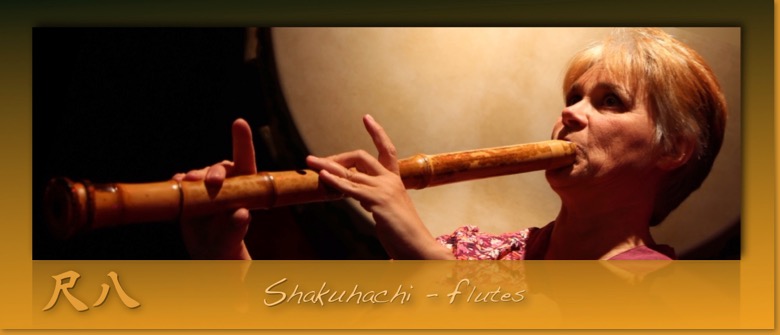 Ambassadress of the shakuhachi, the emblematic bamboo flute of Japan,
Véronique Piron is a master-performer in the style
heritated by famous Katsuya Yokoyama:
the sound is deep, powerfull, rich in colors, and always in research.


Véronique Piron performs as a solo, in duets with Western and Japanese artists, from traditional to contemporary music, in France, Europe and further. She has been heard at the Guimet Museum, the Flute Convention in Paris, at the International Contemporary Music Festival Arsmusica in Brussels, at the International Shakuhachi Festival in Tôkyô, Sydney, London...

From improvisation to creation, Véronique Piron explores different playing techniques and styles of expression to enrich a new repertory with creative musicians, composers, by meeting other musical cultures, etc. In August 2017, she is integrating Zingaro theater (France), for the creation of its actual production "Ex-Anima", on the thema of breath.

In a opened mood, with a sharing mind and the concern of an authentic transmission, Véronique Piron participes to the development of the European shakuhachi network born in 2006: summerschools, teaching, publishing, what brings her to develop her teaching approach on Japanese music and a shakuhachi course.
She holds a Shihan licence from Katsuya Yokoyama and his school, received in Japan while awarded a Lavoisier research grant of the French government, as well as a French State Diploma and a Professor Licence for teaching traditional music.

more details:....BIOGRAPHY....REFERENCES (fr)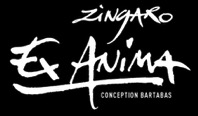 ZINGARO - EX-ANIMA
, about horses and breath
with François MARILLIER - percussions
Jean-Luc THOMAS - flutes, WANG LI - jewharps

TOULON (Theatre Liberté), France / November 19th - December 15th
Plage du Mourillon, Anse Eric Tabarly,
tickets
LAST TOUR !...

2nd Shakuhachi solo CD
SUSPENDED FLOW
(2018)
traditional
honkyoku
and compositions Véronique Piron
created during, and inspired by, the Zingaro tour, Summer 2018